It's Monday.
Not my favorite day of the week. But I am playing along with The Book Date with What are you reading Monday?
Last week I read…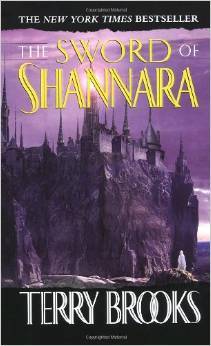 I buried myself in my chair yesterday until I finished The Sword of Shannara. This is the first book in the original Shannara series and the first time I've read Terry Brooks. It was well worth the two weeks I spent reading it. Loved it. The main reason I read it was I bought the Elfstones of Shannara first without realizing it was part of a series. I can't read out of order 😉 Shannara feels a lot like LOTR. If you enjoyed Tolkien you would probably enjoy this book as well.
What I'm reading now…
I intended to read a cozy mystery after Shannara. Something light and easy. But my library bag had other ideas. I picked this odd little book up based on the cover and title. Seriously, how could I not read a book entitled Optimists Die First? And the cover looks like a knitted sweater. I'm only on page 69. It seems like a fast read but I think it'll be a bit more in the emotions department than I wanted after Shannara.
In a nutshell, the story follows a teen girl who is dealing with the death of her little sister. She has a lot of guilt around it and she's also trying to be a buffer for her parents. Obviously, it's a YA book.
What's up next…
Probably book 9 in the Miss Fortune Series on my kindle. I've been itching to read this one. Another one with an awesome cover 🙂
What are you reading this week?
-CK