Top 5 Tuesday is a weekly meme ran by Bionic Book Worm. Click here for the May topics.
I love to read a good series. Sometimes they don't live up to the hype. Others I get tired of the character/story arc. After a while the lack of growth gets stale. Here are the top 5 series I won't finish reading.
Top 5 Series I won't Finish
A Court of Thorns and Roses by Sarah J. Maas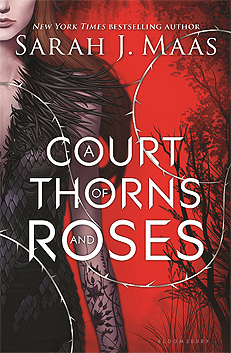 That's right. Let's get the big one out of the way. I enjoyed this book until about halfway. Then it became terribly predictable. I still want to read her Throne of Glass series, but I don't care enough about ACOTAR to continue beyond book 1.
Amelia Peabody Series by Elizabeth Peters
Sigh. Crocodile on the Sandbank was a good read. I can see why so many people love it. A strong, intelligent female protagonist. Exotic location- archeology dig in Egypt. A handsome love interest with an attitude problem. And I did enjoy reading it…but it did not spark enough of an interest in me to continue the series.
Relatively Dead Series by Sheila Connolly
Okay, I should start off by saying I picked up mid series with book 5, Search for the Dead, and it was not what I expected. I expected a traditional mystery surrounding a dead body or theft or something similar. There was none of that. My disappointment comes from unmet expectations. I didn't read the blurb either!
The Original Shannara Trilogy by Terry Brooks
First, let me say this series reignited my love of epic fantasy. I've read the first 2 books in the series. But the amount of books in the overall world of Shannara is mind boggling (30!). That is too much of a commitment for me. I'm not saying I'll never read the last book but it is very unlikely.
The Outlander Series by Diana Gabaldon
I generally don't read romance. When I picked book 1 up I thought it was just a fantasy novel. No I don't have cable. By the time I figured it out, I was hooked. Jamie. But there is only so much sex, rape, and star-crossed lovers I can take. I read the first 3 in the series, there are a total of 8 (I think). The books seem to follow a basic pattern, as far as the plot is concerned, so I think I'm good not reading more.
What series will you not finish?
-CK