Top 5 Tuesday is a weekly meme hosted by Bionic Book Worm. Click here for the October topics.
Topics for October are a little different, a little harder to decide.
Today is my top 5 tropes. Tropes? A trope is a common or overused theme in literature. Every book and genre has them. If you look at your favorite books you may find a similar thread that links them. Also, my choices have my personal trope titles. In other words, I'm making it up as I go along.
Top 5 Tropes
Female Sleuth. In a small town. Novice. I could add elderly to the list but most of the ones I read are closer to my age 😉 I also meet all three of that criteria. Maybe I should solve a crime. BUT that's the point. Like most people, I like to read about characters similar to me that I can relate to. (shocking) I don't know if Agatha Christie started this trope but she wrote 12 novels featuring the sharp, crime-solving lady.
2. The ensemble cast. Some plots require a huge cast of characters. Some get more page time than others, but the reader has plenty to love. Granted, some fantasy books have a few too many characters but I like variety. Can you imagine Frodo's journey without Merry, Pippen, and the gang?
3. There can be only one. This trope gets a lot of heat. There's only one person who can stop the villain from destroying the world.  But I like that. It adds a bit more tension. Call it the chosen one if you want, but I like it. Maybe someone other than Harry could have killed Voldermorte but I'm glad it was Harry.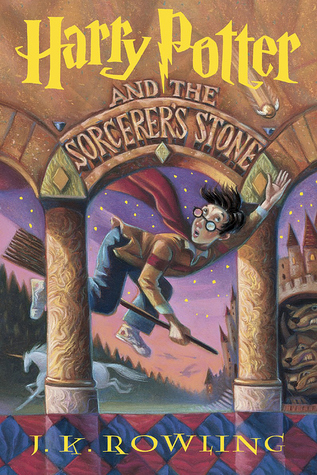 4. Someone's got to die. I made this one up. I read a lot of mysteries. Usually, almost always, the story is kicked off by a murder/death. I've read a few where the body count was zilch. I didn't like it. I want a dead body with the possibility of a higher body count as the story goes on. Bonus points if the main character has her life threatened in some way. Now, I don't want blood and gore. Just a nice clean body, in the subway impaled by knitting needles.
5. If there's a hobby there's a series. This may not be as much of a trope as a trend. If you cruise the shelves of the mystery section of your local bookstore, you will notice a slew of books based on hobbies. And they all solve crimes. Cupcake baker by day, crime solver by night. There's even a paranormal twist to some.
What's your favorite trope?
-CK